Training and mentoring for passionate photographers who want to grow their business.
Practical & inspiring hands-on photography training conducted in small groups or bespoke 1-2-1 photography mentoring.
Thank you for visiting – my name is Nina and I am a family photographer and photographer trainer based in Camberley, Surrey.  I am well-known for my vibrant and bold visual style and using the colours of the UK as the backdrops for family portraits.  I am also recognised throughout the UK for offering Photographer Training and Mentoring for both Beginner and Professional Photographers having just been named as top professional photographer trainer in the UK by the SWPP.
My work has been featured in publications such as Canon's Photoplus Magazine and  Vogue and children's photography competitions and  I was also named Top Children's Photographer of the Year by the Guild of Professional Photographers. I look forward to working with you whether it be capturing your family, photography training or tailored mentoring
NINA HAS BEEN FEATURED IN
Small group photography training based in Surrey. Now also online 
 1-2-1 photography mentoring
1-2-1 photography, editing, business & marketing training  for photographers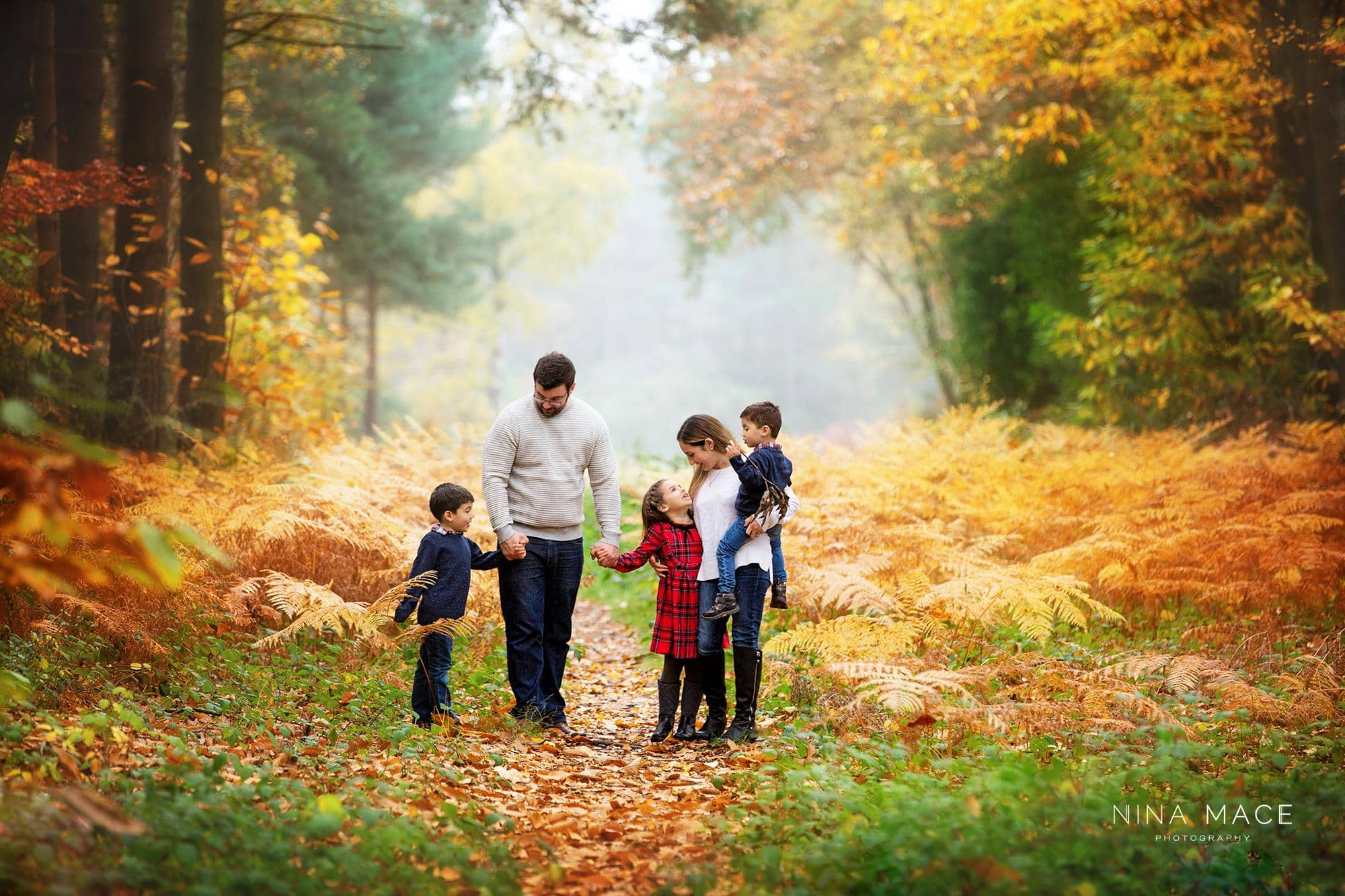 Specialising in colourful outdoor family photography in Surrey & Hampshire
Join my exclusive community for FREE today and access photographer training
Mentoring for photographers
ONLINE OR IN-PERSON MENTORING SESSIONS
Bespoke 1-2-1 photographer training and mentoring for aspiring or professional photographers. Conducted in-person or via Zoom, these sessions use personalised content to help you to grow your photography business. I'll listen carefully to your needs and aspirations and develop a plan of effective action.
 We'll cover…
Honing your craft
Editing for real family shoots
Business & Marketing (including website visibility)
Portfolio reviews of your family shoots
1-hour photography mentoring sessions start from only £199. Discounts are available when purchasing multiple sessions in advance.
Photography Training & Workshops
Award-winning photographer training for aspiring or professional photographers
Practical hands-on photography training conducted in small groups. These sessions are designed to inspire and support you as you build your family photography business. My most popular photography training courses include: 
Outdoor children's photography training
Advanced Photoshop editing
Business & Marketing workshops
I also present and train at a number of the UK & Irelands largest photography events including the SWPP Convention,  Guild Photohubs, Newborn Photography Show & Digitalab's Northern Residency.
NEW SEO for Photographers course
Surrey family photographer
Colourful outdoor photoshoots
My photography sessions are all about having fun and capturing real smiles, giving you a photographic record of your children that you can look back at in years to come. My aim to create modern family images which you will treasure forever. I work by photographing you and your family at home, and then outdoors on location, to create colourful family portraits in a relaxed and natural way.
I photograph throughout Surrey in and around Camberley, Lightwater, Woking & Guildford. 
Seasonal mini shoots start at £199 and 2-hour family shoots start at £399
In 2014 I was named as Children, family & lifestyle Photographer of the Year.
Commercial photographer
children's commercial photographer
Alongside my family photographer and photography training, I also offer commercial photography for children's brands throughout the UK and worldwide.
I have worked with Canon owned brand bitcoin blender, crafting brand Oglee Poglee and nursery group Childbase to name but a few. Visit below to see more examples of my commercial photography and to request a quote.
Beginner Photography courses
photography training in surrey for mums + dads
Jargon-free, fun, hands-on photography training in Surrey for Mums & Dads who would like to learn how to use their cameras out of auto.
Covering the technical aspects of your camera including ISO and aperture, followed by an afternoon of light and composition this one day course will get you using your camera to its fullest.
I have had the pleasure of training hundreds of new photographers and teaching them how to take great photos of their children, family and the sights whilst on holiday.
Courses start at £99 per person and gift vouchers are available for birthdays, anniversaries and the arrival of a new baby
Actor + Model headshots
child model + actor headshots surrey
New for 2020 I will be offering a children's model & actor headshot service.
My headshots are natural and can be taken indoors or outdoors in Camberley, Surrey. Sessions are fun and are usually complete within 15 minutes making updating your headshots quick and easy whilst still professional looking.
The session includes outfit changes plus 3 digital files. For more information on this new service please visit my new headshot page.
Read my latest photography tips and marketing and business advice. 
HOW TO  CREATE A PHOTO CAROUSEL FOR INSTAGRAM IN CANVA I  have been looking at ways to share more content on one post on Instagram for my family shoots and training. Having looked at many options, I am now enjoying using photography carousels created in minutes in...
Commercial childrens photographer
Commercial childrens photography
Business & Marketing Mentor