Commercial Children's Photographer
Creating bespoke imagery for child focused brands
Thank you for visiting. My name is Nina Mace and I am an award-winning
Children's Photographer
who also works with a number of select companies as a Commercial Children's Photographer. With over 7 years professional photography experience and 15 years in Brand and Marketing Management looking after global FMCG and leisure brands, my experience means I am able to take a project from brief to completion ensuring the imagery is on brand and to the client brief.
My work is bright, bold, upbeat and vibrant which fits well with mass-market children's brands. Current clients include a UK wide private nursery group, independent school, a digital sharing company and a children's crafting brand.
Clients have described me as "having a great understanding of what we were looking to achieve and being very positive and flexible on the day of the shoot. Images were delivered ahead of schedule and we would happily recommend Nina for any future commercial projects"
Examples of recent commissions are shown below.  If you have an Editorial Photography or Commercial Children's Photography project that involves a child or children, please email nina@ninamacephotography.com to discuss your brief.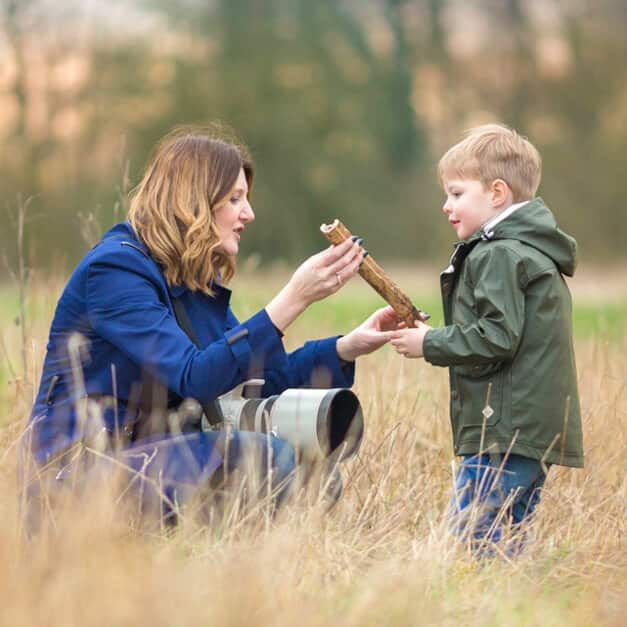 Current Commercial Clients
I have worked to a brief to create both branded lifestyle photography and pack photography for Oglee Poglee a well-loved children's crafting brand. Images used for the companies website, marketing literature and notonthehightstreet.com
Oglee Poglee includes creative workshops, parties and craft kits Everything at Oglee Poglee focuses on fun and exploration. Having a go is how kids learn, develop and hone their skills. That's why you won't find instructions in our Craft Boxes, examples to copy at our workshops or come to any two parties that are the same.  The child's imagination leads the way.  It's Claire's aim to ensure that Oglee Poglee nurtures this imagination and gives children the tools and freedom to explore their own ideas.
I work with the Childbase Partnership group across all their UK nurseries supplying images for their website, marketing collateral and stock photography for wall art in both the nurseries and head office. I also photograph new nursery openings and images for media and press use.
Rated one of the UK's extraordinary companies by best companies in 2006, the employee-owned child base partnership is also a UK top 100 company to work for, because award-winning training and development programmes support staff in their daily pursuit of excellence. State of the art innovative learning through play programmes in imaginative age-appropriate spaces, both in and out of doors, ensures children of all ages are happy and confident.

I work with Lifecake digital sharing company supplying images for Marketing activity plus blog content for their customers who are passionate about photographing and storing their families images on a simple, easy to use shareable platform. Alongside imagery, I also guest blog on a regular basis with photography tips for families.
Lifecake is time travel for parents. See and share your child's amazing progress with a fun and private photo and video timeline.
COMMERCIAL SHOOT ENQUIRY FORM
NINA MACE | COMMERCIAL CHILDRENS PHOTOGRAPHER | COMMERCIAL CHILDRENS PHOTOGRAPHY
NINA@NINAMACEPHOTOGRAPHY.COM