Workshops for Aspiring or Professional Photographers
shooting,editing, business & marketing
Thank you for visiting! Whether you are a professional photographer who is just beginning your journey shooting outdoors or you are more experienced and want to grow your style to create more bold and creative portraits, I  can offer a photography workshops or photography training just for you.
I am one of the most well-rounded trainers in the UK. I was also awarded BEST PROFESSIONAL PHOTOGRAPHIC TRAINING in 2019 by SWPP members.
All workshops take place in small groups and wherever possible are hands-on and practical. All of the photography workshops are all about helping YOU to find YOUR style and leaving you with a clear action list of what you need to work on to take your photography business to the next level.
For more details on any of my photography workshops or bespoke photographer training please see below. To register your interest in a particular location and date please complete the form towards the end of the page. 
Choose from the following photography workshops
I offer photography training in outdoor family photography, outdoor dance photography, photoshop editing, business & marketing and SEO for Photographers
The 8 week step-by-step SEO masterclass that revolutionises your site's visibility and attracts more of the clients you really want
online
A practical child photography workshop focused on finding beautiful light outdoors and utilising nature's best backdrops
camberley, surrey
Editing for outdoor photographers
A 3-week online editing course with lightroom/ acr and photoshop designed to take your images from good to wow!
 online
Marketing for Photographers
1-day in-person course covering every aspect of marketing a photography business
Camberley, surrey
a portfolio building day where you are able to work with experienced and elite dancers 
Camberley, surrey
Editing for Outdoor Family Photographers
For any photographer (or aspiring photographer) who wishes to push their style and editing to the next level.
We will discuss HOW to plan your edits (what is your plan and why?), colour strategy and then look at which tools we use to deliver our plan. Maximum 8 attendees online. 
We will also cover the most common problems associated with outdoor shooting such as green colour casts, differing exposure levels and how to make your subject pop.
We will look at the complete RAW editing process using ACR or Lightroom followed by how to add wow to your images in Photoshop! Includes an in-depth look at the new LR/ACR Masking tools 
Price £299 per person (special online price, normally £349).
Editing for outdoor photographers June 2022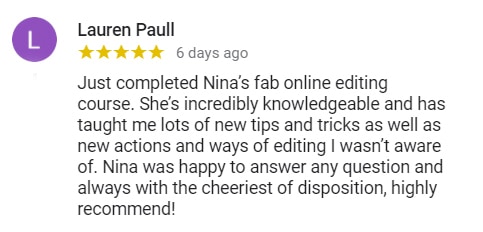 Outdoor Photography Workshops
A practical child photography workshop that is focused on finding beautiful light outdoors and utilising nature's backdrops.
The afternoon is divided into 2 shooting sessions, working in the high sun all the way through to the golden hour. Maximum 8 attendees.

We discuss and put in practice different lighting styles and look at how to modify natural light. This course is designed to grow your skills for your client family shoots and you will see an immediate impact on the quality of your images.
As we work we discuss all camera settings including white balance, Kelvin, ISO and aperture and focal length and work to get the images as close to our vision as possible straight out of the camera.
As part of this course, I also share some before and after edits of images taken on the day in a private FB group. If you want to spend more time photographing families outdoors and confidently navigate a new location, then this is the course for you.  
Outdoor Photography Workshop Friday 23rd September 2022
SEO. The three little letters that often strike fear into the heart of any photographer. How do I do it? What's it for? Do I really need it? The answer is yes, you do. You can have the most beautiful website in the world but if nobody can find you, there's no point even having one. SEO often falls to the bottom of any to-do list, and that's where this Bootcamp can really help. 
Over eight weeks, you'll collect the skills, strategies and tools you need to start climbing Google. You'll have hands-on support from Nina every step of the way. She'll set you tasks, keep you motivated and inspire you to GET IT DONE. 
SEO Visibility Bootcamp September 2022
Outdoor Dance Photography Portfolio day
Twice a year I run a dance photography workshop where photographers have an afternoon to create their own dance portfolio images to market dance photography as part of their business.
The day begins with a briefing from Nina discussing light, lenses and dance poses.
After this discussion photographers will be supplied with dancers for 4 hours of shooting a stunning outdoor location close to Camberley, Surrey.
As this is not a workshop but a portfolio building day organised by Nina (dancers, location, shooting permits, model releases are all being organised) the price is an incredibly reasonable £149. Places are limited and once they are sold no more will be released. 
Price: £149 per person
Be the first to know about the next Dance Portfolio Day
Business & marketing for photographers
Back by popular demand my 1 day Business & Marketing Workshop covering everything you need to know to successfully market your photography business.
This course takes place in Camberley, Surrey and has only 4 attendees as we aim to write you a bespoke brand and marketing plan by the end of the session.
We will clarify how to position your business vs the competition and agree where to focus your time and attention whether it be a website, social media or networking.
We will agree your pricing model and set profit targets and clarity who your ideal customer is.
Finally, we will agree your marketing plan for the following 12 months looking at what you say and when to deliver a constant flow of enquiries. 
Be the first to know about the next Marketing Course
If you are looking for a date that is not yet available in my photography workshops calendar, or you would just like to drop me a message to chat about any of my training please feel free to use the form below.
Join my exclusive community of professional photographers for FREE today.
Here are what my past attendees have to say about my photography training
Like a lot of us, lockdown threw me off, as a wedding photographer of 7 years, this business that I love and had grown, suddenly had no business and no income. I had just bought my home 2 years early and lived on my own, so no other salary to depend on. I had met Nina at SWPP a couple of times and loved her way of training. So I became a member of her Facebook group and joined her on their lockdown training. In 3 months I did a website makeover, family posing training, editing, business training. I was ready. End of lockdown I contacted my old wedding clients offering a family shoot for the bargain price of 100 euros. I did 10 in 2 weeks. So I had a portfolio to show. I still had no weddings but families were booking me I started a one on one mentorship with Nina. This has turned my business around. So detailed and perfectly personalized. 2021 is my best year yet. 2022 I open my new studio. Thank you, Nina
I took a Photoshop editing course with Nina, she was just fab, so responsive, helpful and I learnt so much to help my own photography business grow- thank you, Nina, I'll be back to do some more photography courses for sure!
Nina is awesome! Fantastic teacher, extremely knowledgeable and all-round lovely lady! So glad I invested in her Photoshop Editing Course!!
I wanted to thank you for the very valuable mentoring session this morning. That was the first photography discussion since months which let me feel again my lost passion for this art. I am really impressed by your deep and broad knowledge combined with your genuine approach to teaching/coaching. Your advice is always spot on and hands on. You are definitely the most inspiring person I have met along my photography journey. I hope that I will have once the chance to meet you in person and attend one of your workshops in the UK. Until then I will certainly come back for another Skype session.
Swiss Family Photographer
The day course was a great insight to outdoor photography. As I have only ever been used to studio work I wanted to gain more knowledge on how to shoot outdoors. The training was very relaxed and in a beautiful location. I was unsure how I would find it but I now feel more confident to take more photos outdoors and I am really enjoining putting into practice what we all learnt. Thanks for a fab day!
Sarah Hunt Middup
Having admired Nina from afar for some time I was finally able to attend one of her group workshops. With only 5 photographers present we all had lots of time to ask questions and to take photographs.
Prior to the course, I felt that my images were lacking something to give them that "wow" factor.
During the photography workshop, I had a number of light bulb moments and am absolutely amazed at the difference I am now seeing in my work. Nina is incredible, she openly shares her knowledge, provides lots of guidance and explains everything in a clear way - no jargon!
If you are considering training with Nina, do it! It is worth every penny, I promise you will not be disappointed.
Amazon location, a huge amount of classroom-based training crammed into an otherwise full afternoon of shooting into the golden hour. Everything was organised perfectly by Nina, the models, location, training aids. I want to do it all again!
I choose to book a photography mentoring session with Nina I felt that I needed advice and direction with brand awareness and business support. Her training was much better than expected. I was particularly impressed with how she had taken the time to do appropriate background research before the session. I will recommend her to other professional photographers and have already done so. I know other photographers who would benefit from Nina's guidance.
I booked a Photography Mentoring session with Nina because of the rave reviews from other photographers on Facebook.  I always go back and forth on booking a mentor or a training course.  I'm not a beginner in photography, there are always areas for improvement.  Especially when it comes to marketing.  It's hard to find group courses that would fit my needs.  Since Nina offered 1-2-1 I decided to quit stalling and just book. 1-2-1 was definitely the way to go for me.  I haven't had any other courses on marketing or business planning so am unable to compare.  But I can say Nina is very knowledgeable and completely transparent with her strategy and teaching.  We live relatively close to each other; I wasn't sure if that would be a problem for getting help marketing myself.  I was very surprised at the level of advice I received.  She shared everything with me. Nina's session wasn't what I was expecting…. It's hard to articulate, BUT when I left, I felt great about my business plan and the direction I wanted to take it in.  I felt REALLY excited about the new year and new plan.  After my first visit, I wanted to put Nina on retainer!  I LOVE NINA!  She also provided some valuable help with website SEO and driving traffic to my page. Nina has a great personality.  I clicked with her right away, which is so important when working in a creative field and hell yes I would recommend her! She kicks ass.
I chose to book a photography mentoring session with Nina because I needed guidance on the next step for my business and sound business and marketing advice. I walked away so happy, buzzing with excitement and Nina answered every question and more that I needed answers for. I found the advice on my brand and how to expand it to reflect me the most useful and would 100% book again. I would recommend Nina because she is so professional, great, chatty, puts you at ease and a perfect mentor and an awesome photographer so you respect her opinion.
A little more about your photography trainer
Before becoming a children's photographer, Nina spent 15 years working in Marketing & Brand Management.  It was during this time that she also found a love for leading working groups and training. Her style is fun and relaxed and focuses on a mixture of theory and hands-on practical exercises. Nina is passionate about photographer training and her photography workshops take place all throughout the UK from Bristol to Scotland.
Nina has been a Professional Photographer for 9 years and was named the UK's Children, Family & Lifestyle Photographer of the Year. Her work has been featured in magazines and on popular blog and websites including Vogue. Nina has also just been awarded top 3 professional photography training by the prestigious SWPP at the 2017 and 2019 Awards evening.
Free Photography Tips & Training on the blog
Read my latest photography tips and marketing and business advice. 
HOW TO  CREATE A PHOTO CAROUSEL FOR INSTAGRAM IN CANVA I  have been looking at ways to share more content on one post on Instagram for my family shoots and training. Having looked at many options, I am now enjoying using photography carousels created in minutes in...
Top questions about photography workshops
What happens in a photography workshop?
A great photography workshop will include hands-on camera training alongside the theory of how to create compelling images. The day should begin with a full presentation and discussion around lighting choices, camera settings and colour theory and then be followed with practical shooting sessions. 
Are photography workshops worth it?
Investing in yourself to improve your photography is very much worth it, but you must be clear on what you wish to learn to ensure you get the best from your money. Speak to the photographer who runs the workshop and even ask to speak to other photographers who have attended the course so you can get objective feedback. Think about your objectives – do you wish to learn to understand your camera better and know about light or posing? 
How do I plan a photography workshop?
If you are an experienced photographer who feels it's time to step into training then I would consider the following in planning your workshops. 
– What are you known most for in photography circles and are you able to articulate how you achieve the images you are taking in a way to help others learn?
– Launch a beta test of the course – test your content on a smaller audience so you can ensure it flows well and you have pre-empted any questions your students might ask. 
– Do you need permits and do you have insurance to cover your training?
Which photography course is best?
There are many excellent photography courses available, and my advice would be to start with a clear brief on what you are looking for 
– Do you prefer to learn in person or online? If you are looking to learn in person, select a trainer who is local to you 
– Would you instead book a full-day immersive photography course or learn over several weeks so you can practice what you have learnt?
– Consider what experience the trainer has and read their reviews 
What should we wear?
Ahead of the shoot, I will send you a video with inspiration of what to wear. I am also more than happy for you to send phone photos of your outfits if you would like additional help.
How do I get started in photography?
Want to get started in photography?
Here are some of my top tips:
Experiment! Try lots of different types of photography so you can see what you enjoy the most. 
Invest in a camera but consider buying second hand while you are learning. 
Learn about composition. If you search online you can find some excellent free articles on how to compose photographs 
Learn to shoot in manual. Take control of your lighting and aperture decisions 
Attend a photography workshop 
Learn the fundamentals of lighting and lighting patterns 
Practice as much as possible! Try to shoot at least once a week so your camera settings become second nature. 
Start a social media account to keep all your photography in one place. 
What skills do you need to become a photographer?
A successful photographer needs to possess the following skills:
Creative/ artistic skills
Technical understanding of how their camera works 
Excellent communication skills and a willingness to converse with clients 
Able to work under pressure and meet critical deadlines
Attention to detail in your photography 
Happy to work the majority of your time alone 
Business and accounting knowledge is key – running a photography business can be 25% shooting and 75% business and marketing 
PHOTOGRAPHY WORKSHOP TESTIMONIALS
I have admired Nina's work for quite some time, and when I had the opportunity to attend the outdoor child photography workshop I jumped at the chance.  Needless to say, Nina didn't disappoint, the course is very well thought out, with a great briefing at the beginning of the course followed by an exceptional hands-on learning experience outside. Nina was very forthcoming with advice, tips and knowledge.  I have since made use of the forum set up after this course and not only learned a huge amount but been able to develop my photography to where I want it to be.
Hi Nina, I am really pleased I attended your Colour and Light course last month, I learned so much about my camera and how to get the best out of it but more than that you showed me how to get the image correct in camera. I know this is something I will perfect with practice but I am amazed at the overnight change to my pictures already. I have studied photography and used 35mm sSLRand medium format cameras historically but I have never attended a workshop like this and wasn't sure what to expect but It was a fantastic day and I am excitedly looking forward to the Business and Marketing course I am booked on later this month. Best wishes Debs
I thoroughly enjoyed my recent 121 training session with Nina, she made me feel most welcome and was so easy to chat to regarding all aspects of my business. The half-day flew by so quickly and I took home a notepad full of knowledge to put into practice.  I then had a follow-on Skype session a few weeks later to discuss my progress and what to tackle going forward, which was great.  Nina is so lovely and I look forward to training with her again in the future. Not only is she a great trainer who runs great workshops for photographers, she's a fantastic children's photographer and her work is truly beautiful! Thanks Nina.
The day was great- I learned new ways of manipulating natural light, got to practise things in real life that I had only read about, picked Nina's brains about business questions, and met lots of other lovely photographers. And that was just on the day- the advice and feedback on editing after the course from Nina and input from other course members has been brilliant. All in all, a highly recommended Children's Photography Workshop
I have now been on two photography training courses with Nina, an outdoor workshop, and an editing an marketing course and it is fantastic training. Nina has a talent for teaching and coupled with her stunning portraiture skills she is an absolute must to train with, not only for beginners but those with experience in the world of children's photography. Her manner with the children and families is enviable, her skill at guiding her trainees is admirable. Money well spent.
I learnt loads in the first five minutes of Nina speaking. She imparted so much knowledge and know-how I want to go back and do it again to make sure I didn't miss anything! I've gained huge amounts of confidence and can see the improvement in my work straight away. Nina is approachable and willing to answer all questions. The models were gorgeous and I had a fantastic time. Money very well spent! Thank you Nina
I recently attended Nina's Light & Colour Workshop in Glasgow and it was superb! It was one of those days where niggly things i'd been trying to work out just clicked. I am a hands on person when it comes to my training and Nina's course was perfect for me. She interacts personally with you and looks at your style to figure out how to get the best out of your work. She very generously shares all of her knowledge without hesitation and works through your individual needs on the day. She's also rather funny with I appreciated. Book now, best thing you'll do to advance your photography skills
"I'm a strong believer that the key to success is practice, challenging skills and more practice! So when a few photographer friends had already recommended Nina's child photography workshops, I signed up. I was not disappointed; and thoroughly enjoyed the day discussing light & colour, photographing children in an outdoor environment and hanging out with other like-minded photographers! Highly recommended!"
"I have admired Nina's children'ss photography for a while so jumped at the chance to attend one of her child photography workshops when it came up in my local area.  I wasn't disappointed.  Nina gave us brilliant advice on using colour and light and had a very relaxed and engaging way of explaining technical stuff too.  I wouldn't hesitate to recommend her as a photographer and a teacher and will definitely be back for another course soon.  Thanks, Nina."
Since completing the SEO photography workshop with Nina my keyword visibility has gone from 29% to 82% and I have now been given the tools to take this further. The course is set out brilliantly with sessions every 2 weeks and specific tasks to complete in-between. All the sessions are recorded so you can watch them several times and you are given checklists to keep you on track. The best part is that you are added to a private SEO Facebook group where you can ask Nina any queries for 8 weeks – completely invaluable. Nina is extremely generous with her time and knowledge and you get the feeling she really wants you to succeed. I cannot rate this course highly enough and would recommend anyone who finds SEO confusing and frustrating (as I did) to sign up!
Nina has a way of explaining the technical aspects of light and colour composition that is so easy to understand, you are left wondering why on earth you didn't see it in the first place"… Just kidding, but really, Nina does have a real knack for explaining what people normally battle to get their heads round!
Having followed Nina's work for a few years I was delighted when she offered training in Glasgow so I jumped at the chance to train with her. The day was well paced, Nina was a great teacher and explained things in a clear and concise way and was very generous in her teaching and happy to answer any and all questions. I'm now hugely excited to get out of the studio again and put everything I learned into practice and would definitely recommend training with Nina!
I went on Nina's "Advanced Editing and Marketing" course last week, and last year attended her "Colour and Light" workshop. Both were inspirational! Nina is open and enthusiastic and will give you the tools to be a better photographer and get your business moving in the right direction. Cannot recommend highly enough.
I attended Nina's Colour and Light course for professional photographers in May 2016. I was very impressed with the amount of information she taught the group over the course of the day. She taught so many practical skills about how to find the perfect spot with beautiful light and the "after care" was brilliant, showing how to edit images from the day and giving feedback on my work. I think it's the best professional photography workshop I've been on by far and worth every penny. Thank you Nina, I am looking forward to attending another workshop with you soon. Anna
I can safely say that Nina's child photography workshop was one of the best investment I made this year for taking my photography to the next level. I learned invaluable tips on how to position my clients, where to position them depending of the time of day and different light conditions. I would definitely recommend it to any photographers
Thank you Nina for an excellent and enjoyable workshop. I have always sought locations where I liked the backgrounds and worked around that but after your course, I am very much converted to looking for the light first. I would highly recommend this workshop to anyone thinking about it; its been a great learning curve and the post workshop Facebook forum has provided me with lots inspiration for editing outdoor location shoots. Thanks!
I had an excellent one to one photography mentoring session with Nina and left buzzing with ideas and a clear plan for moving my business forward. I love her work and would recommend her as both a mentor and family photographer. Her workshops for photographers are second to none!
I had the pleasure of hosting Nina in my home town last month for a fantastic day of photographer training. From the get go Nina struck the perfect balance between being super organised whilst also keeping things relaxed and most of all fun! From keeping us all up to date with what to expect and how to prepare from the day to organising the most perfect little models for the day, Nina had planned it down to a Tee. Coming from a studio environment to the great outdoors was a little scary for me but Nina made me feel totally at ease from the moment I met her right until the end of the day. I learned so much in the short space of a day. Nina really is a fountain of knowledge, not just in outdoor photography (which she is the master of) right down to her expensive experience and knowledge in business and marketing. I am delighted to have the pleasure of hosting Nina again next year for more business and marketing training, she really is the most genuinely, lovely and giving trainer I have had the pleasure of learning from.
I have attended 2 photography workshops with Nina now and learnt so much from both. The colour and light workshop was very hands on with lots of opportunities for photographing children on location. Nina is very straightforward and clear in explaining how she does things and allows time to answer everyone's questions. We covered a lot on the course but nothing was rushed. I thoroughly enjoyed the day and came away very inspired. Thank you, Nina!
I chose to take an editing course with Nina. Her communication was excellent and she went above and beyond to help with questions I had. Nina is always very responsive and informative. I would definitely recommend her courses and look forward to the next one. Thank you Nina!
Commercial childrens photographer
Commercial childrens photography
Business & Marketing Mentor
Commercial childrens photographer
Commercial childrens photography
Business & Marketing Mentor