Brand kits for Photographers
logos, fonts, colours & social media
BOOK NOW FOR JANUARY DELIVERY
Give your photography branding a GLOW UP for the New Year! 
We all know creating marketing and social media for your photography business can be challenging but it is so much easier (and quicker!) if you have a complete brand kit including fonts, logos and colours.
This is where I can help! Book today to have your brand kit fully refreshed in time for January making it even easier to create all your marketing with just the click of a button in Canva.
Take a look at the 3 brand kit options below starting from only £199
oPTION 1: THE COMPLETE BRAND KIT
Logo design, fonts, colours PLUS a social media kit
Option 1 is the complete bespoke brand kit which includes logo development, font, colours and stunning social media templates.
These are created and shared with you in Canva, allowing you to create your own style kit and to have total control over your designs.
Nina will ask you to complete a simple brief and share your favourite photography images to begin the design process. You will be presented with a variety of logo options to choose from which have been developed especially for you.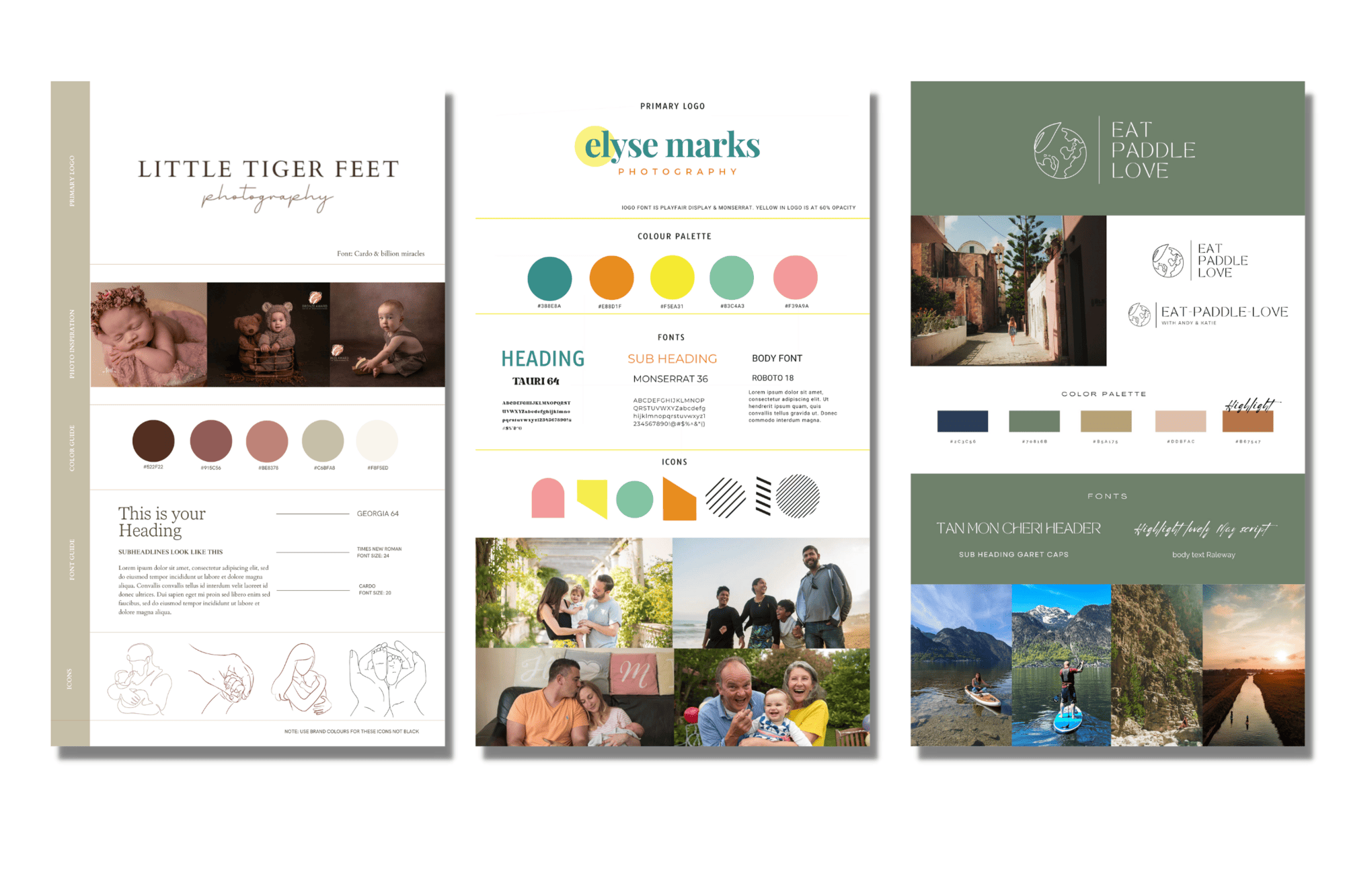 OPTION 2: lOGO & BRAND BOARD
Logo development, fonts & colours 
Option 2 is ideal if you are looking for a bespoke logo and clarity on what fonts and colours you should be using. You receive a fully fleshed-out brand board and set of logos so you can immediately update your website and design your own social media.
The branding is inspired by your photography and designs that you love that are supplied to Nina at the briefing stage.
Fonts & colours developed to match your logo
Option 3 is ideal if you have a logo you love but you don't yet have fonts and colours for your brand. 
Fonts and colours are the bedrock of social media and marketing design and having clarity around this is key. 
Again the brand kit is created and shared with you in Canva allowing you to create your own style kit and to have total control over your designs.
HAVE ANY QUESTIONS ABOUT THE BRAND KITS?