TO THE HOME OF NINA MACE PHOTOGRAPHY
Bluebell photography hints, tips & inspiration
April and May are always incredibly busy months for child and family photographers because of the emergence of the bluebells. Last week I ran a bluebells workshop for professional photographers and we photographed a number of families and children together working on our light, composition and editing. I thought it would be a good time to share some of my top tips for delivering a great set of bluebell images for your clients.
I also wanted to take an opportunity to showcase some of the fantastic images which I have seen from other professional photographers for inspiration – enjoy!
Tip 1: How to find your nearest bluebell wood
The National Trust has a number of bluebell woods on their land but these are mainly used for visiting families and not for professional family shoots. Therefore I would begin by scouting for smaller local woods close to the well known larger woods, as bluebells tend to migrate across areas. A starting point is to visit the National Trusts bluebell page which lists bluebell woods all over the country. Top bluebell woods in Hertfordshire include Ashridge and Heartwood.
Tip 2: Choose the time of day you photograph wisely
Bluebell photography is especially tricky as these flowers tend to grow where the light is dappled. Also at this time of year, the trees are quite bare so you can often be faced with very bright patches of light which can create unevenly lit images. Ideally, you want to photograph very early in the morning, or late into the evening when the sun is lower. If this isn't possible then shooting when it is cloudy can actually be a positive. You can see from the examples below how different an image can feel depending on which time of day it was taken.
Tip 3: Consider your perspective
You can see from the examples that your perspective can really change the overall feel of the shot. If you shoot from low down you can create a beautiful purple blur at the front of your image. If you shoot from a standing position you can have a carpet of bluebells across the entire shot. It is also important to think about the variety of images you offer your client from a bluebell shoot – close up portraits can also work well because of the dark green and purples in the background.
Tip 4: Lens Choice when photographing bluebells
My preference for bluebell photography is a longer focal length as it helps to create separation and reduces contrast from the often bare trees behind.  A longer focal length can also create that more magical feel which works well with the bluebells. I use both my Canon 70-200 2.8L and my 135 2.0L.
Tip 5: Editing challenges specific to bluebell photography
I have come across two main editing challenges when photographing the bluebells:
1. Strong blocks of dark colours in the background from tree trunks. I try to remove these from the shot by changing my position, but if this isn't possible, I often use a gradient map in photoshop to reduce the contrast (see tutorial here).
2. Green colour casts. With my family often sitting on the ground, you can get a lot of green bouncing onto their skin, especially in the shadows. I will use a magenta photo filter painted over the affected areas to remove these.
Tip 6: Styling your family – what to wear
Clothing choice is very important when shooting in the bluebells. Your base colour pallette in all your images is going to be quite an acidic green and a very vibrant purple/ blue. Ideally your clothing needs to fit with this colour scheme and I tend to use neutral tones such as cream, grey, light pink etc. One excellent tool for generating colour palettes is coolors. Here I locked in a typical bluebell palette and then all you do is press the space bar to generate complementary colour palettes.
Tip 7: Protecting bluebells for future generations
Our bluebells are a protected species so paying attention to where you sit your subjects is very important. Look for patches/areas that have no bluebells or use pathways. If you shoot from very low down it is easy to make a path disappear in the camera. Alternatively, you can use the pathways to create some lovely leading lines to your family. As small children are often tempted to pick the bluebells one great tip from Deborah Longmore Photography is you can order a bunch of artificial bluebells from Amazon or Ebay.
If you would like more free photography training please join my Facebook Communities below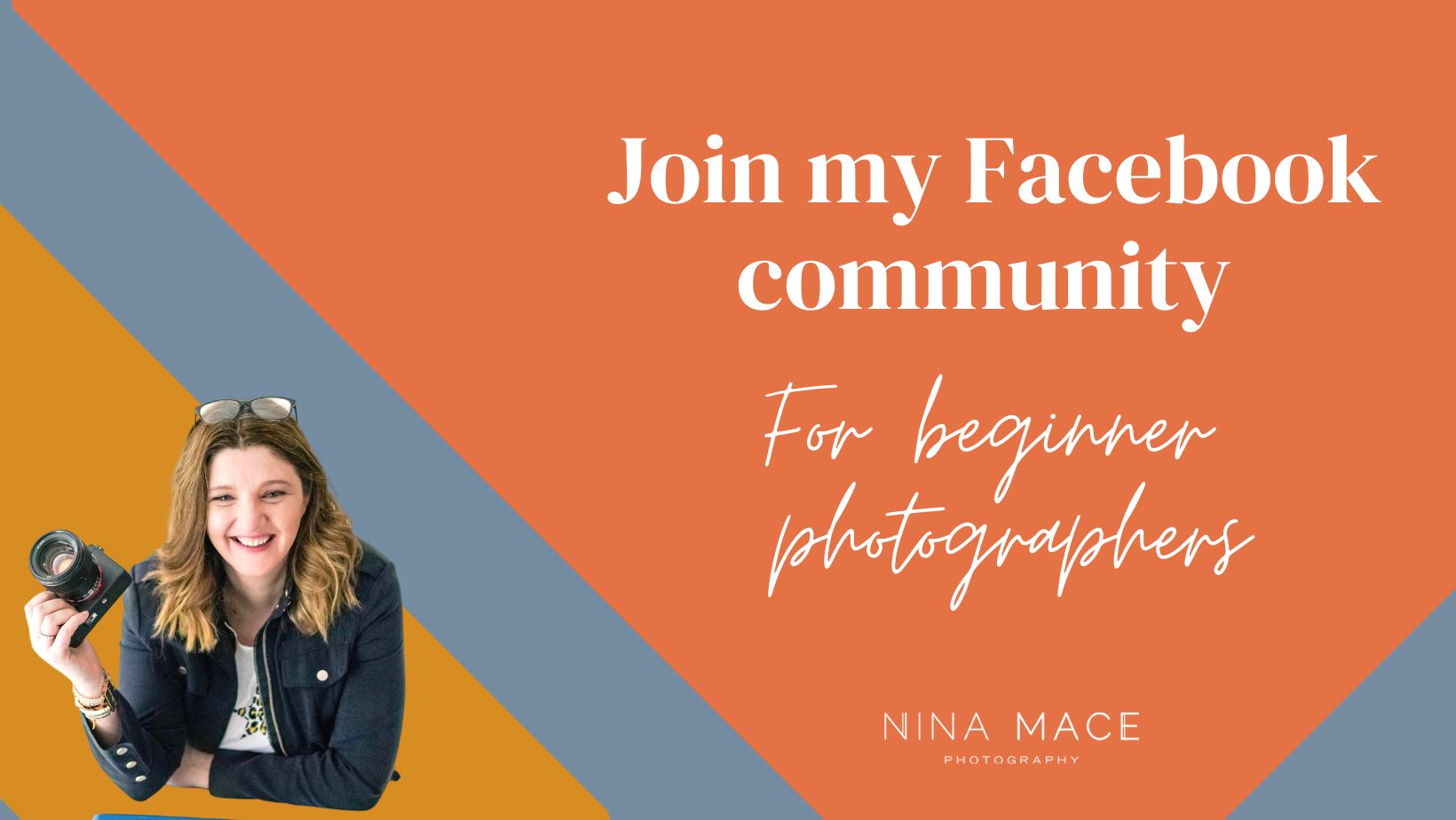 Discussions around camera and lens types & CC on images
Professional Photographers
Discussions around shooting, editing, business & marketing 
Looking for more inspiration for your bluebell photography?
Take a look at some of the incredible bluebell images from a collective of UK photographers below. I have included images taken in the bright sunlight, at golden hour, of families and pets with details of how they were shot.
Behind the scenes with Karen Wiltshire of KW Photography. A newborn baby in the woods. Says Karen " We had a heat pad to keep her snug and there was another photographer close by. I used off camera flash to give a little pop of light on the baby. Shot at 1/200 f 3.2 at 190mm ISO 100. Edited in Photoshop give it a dreamy look , sort out the stray bluebells and wonky headband. I was very low down and shot through the leaves to give the misty effect at the front".
See the photography training that I offer including photography, editing, business & marketing and SEO
Bluebell editing – before & after
A number of photographers also asked if I could share a before and after edit so here is my latest 2020 bluebell image.
 This was taken at 7pm right next to my home in Surrey. It was shot on my Canon 70-200 at 2.8 aperture and as you can see the light in the final edit is the same as it was straight out of camera.
For my edit I changed the hue of the greens in Adobe Camera Raw and then I flipped the background to remove the road. I then used curves to add some more depth to the shadows.
I do offer free shooting & editing tips in my Facebook Group and you can subscribe to my blog below. I also offer 1-2-1 and group editing training.