TO THE HOME OF NINA MACE PHOTOGRAPHY
My top 3 lenses for beginner photographers
For beginner photographers, when you are considering purchasing a new lens, the number of choices can feel quite daunting! To make things easier I have listed my top 3 inexpensive DSLR lenses which will serve you well in your first years as a photographer.
Note: Before you go ahead and purchase any of these lenses please see 'before you buy' advise below.
_______________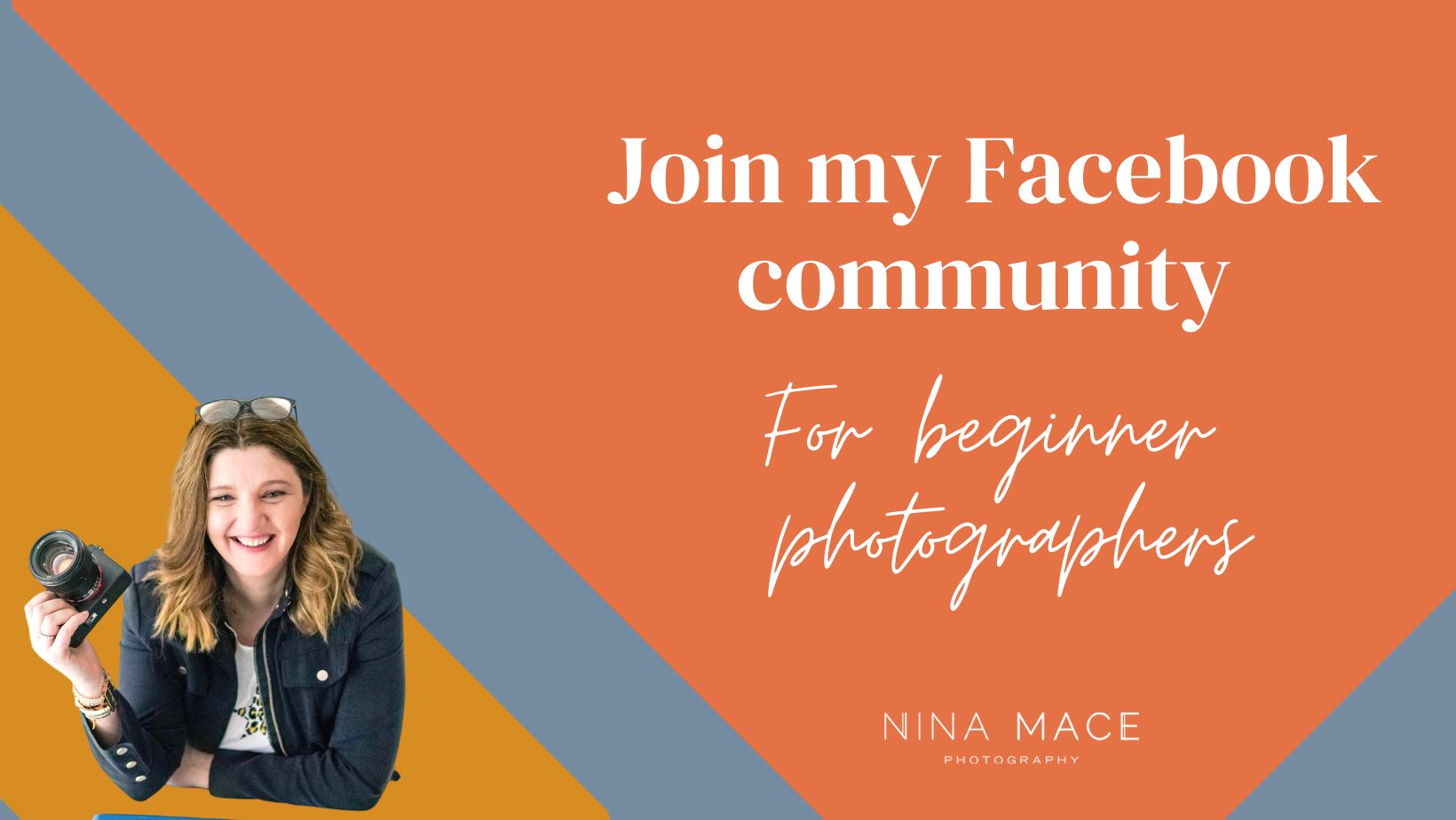 Discussions around camera and lens types & CC on images
______________
1. The portrait or party/event lens = The Nifty Fifty
____________
Once you have more of an understanding of light and aperture you quickly realise that your kit lens (usually the 18-55mm f3.5 – 5,6) does not perform very well in low light. To allow as much light into the camera as possible you need a wider aperture lens and the fondly named 'nifty fifty' lens (50mm f/1.8), would be my suggested first purchase.
As it's a prime lens (you can't zoom in and out) it is very sharp and quick to focus and produces excellent quality images for a very reasonable price. If used right, it is more than capable of producing professional standard images and you can see some examples below.
NOTE: If you have a Nikon camera you need to be aware that they have both a D and G version of the 50mm. The G (which is more expensive) works with all camera bodies but they D does not.
2. The wider documentary-style lens – The 35mm
The nifty fifty is a perfect portrait lens, but if you find that you are often too close to your subject and want more environment in your photos, then your next purchase may well be the 35mm.
The 35mm will help you to get a wider view compared to the 50mm portrait lens and Just like the 50mm it's light, small and nice and sharp.  It is especially useful if you shoot lots indoors where you are restricted on how far back you can get from your subject. 
This lens is often used in documentary-style imagery and street photography. See some examples of images taken on the 35mm lens below.
3. The Zoom lens (longer focal length)
Both the 50 & 35mm lens have a very wide aperture and are perfect for photographing indoors, especially when the light is low.
If you plan to photograph outdoors (and especially if you have children who play a sport such a football and rugby) then your next investment well maybe a zoom lens.  The 18-200mm lens focal range means that you can take very wide shots (such as landscapes) and also focus in on subjects some distance away. For families that travel a lot, this is also a very versatile lens when you don't know exactly what you are going to encounter on a day trip.
The zoom lens also has the added advantage of giving you that lovely background blur when at its longest focal length (200) and you can see some examples of images shot at 200mm below. One additional point to note is these lenses are more expensive than the prime portrait lenses already mentioned (above £500+ in some cases) as they are more versatile. The great news is there is an alternate brand which fit the main branded cameras Canon, Nikon & Sony. Sigma are earning themselves a very good reputation as an alternative and you can see the price difference below.
1. Check the lens is compatible with your camera
2. Buy from a reputable supplier
3. Confirm the warranty + returns policy
Before you press the buy button a couple of points to consider;
Check that the lens is comparable with your camera – some lenses do not auto-focus on older entry-level DSLRs' so before you purchase call the supplier to check compatibility
2. Buy from a reputable supplier. All of these lenses are very reasonably priced and for £10-£20 difference I would not risk purchasing second hand from eBay for example.  My preferred suppliers include Wex Photographer, MBP Photographic and Simply Electronics.
3. Check the warranty and returns policy of any lens you purchase.
More FREE Content & online courses from only £39
SEO guide for professional photographers 
Facebook advertising for photographers
Social media posts for photographers
Facebook community for photographers
I hope you have found this blog post useful and you now feel more informed when you go to purchase your next beginner's lens. For more details on my Beginners Photography Training please visit here
about nina
Before becoming a children's photographer, Nina spent 15 years working in Marketing & Brand Management.  It was during this time that she also found a love for leading working groups and training. Her style is fun and relaxed and focuses on a mixture of theory and hands-on practical exercises. Nina is passionate about photographer training and her photography workshops take place all throughout the UK from Bristol to Scotland.
Nina has been a Professional Photographer for 9 years and was named the UK's Children, Family & Lifestyle Photographer of the Year. Her work has been featured in magazines and on popular blog and websites including Vogue. Nina has also just been awarded top 3 professional photography training by the prestigious SWPP at the 2017 and 2019 Awards evening.